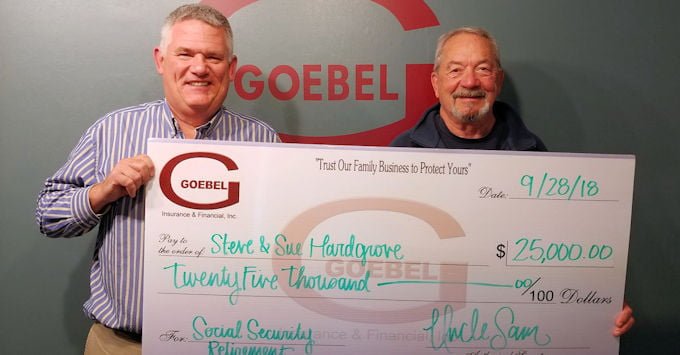 GOEBEL Insurance & Financial recently helped Steve and Sue Hardgrove obtain an additional $25,000 of Social Security Retirement Benefits that they had no idea that they qualified for!!!
Social Security can NOT give advice. Fortunately for the Hardgroves, we know the right questions to ask Social Security to maximize our client's monthly benefits.
If you want to learn how we might be able to help you get additional Social Security benefits, come to our "Medicare – Obamacare – Maximizing Social Security" Seminars on October 31st at 10:00 am, 3:30 pm and 6:00 pm at the FDL Public Library in the lower level McLane Meeting Room.
To reserve your seat go to our website at goebelins.com – email us at info@goebelins.com or call our office at 920-921-7526.